​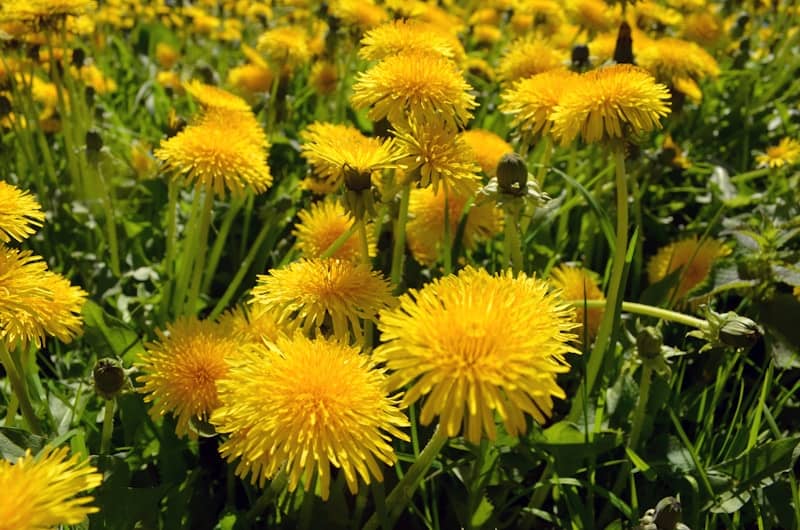 Happy No Mow May!
The idea behind this movement is to not mow your lawn in May, to help the bees and other early-season pollinators. 🐝
This means that on untreated lawns like mine, there are many dandelions. And people have a lot of thoughts about dandelions.
A lot of people call dandelions a weed.
But do you know what makes something a weed?
Only your thoughts about it.
Merriam-Webster defines a weed as "a plant that is not valued where it is growing and is usually of vigorous growth." So if roses are growing in your rose garden, they're a valued plant. If they're growing in your vegetable garden, they're a weed.
If you want a pristine lawn, dandelions are a scourge. If you decide to cultivate organic dandelions for tea or for your beloved bunny, dandelions are nature's gift.
What makes the dandelion or the rose a weed has nothing to do with how pretty it is, how useful it is, or how it smells.
What makes the dandelion or the rose a weed is what you think about it.
And what's true for plants is true for us too.
Are you easily distracted? Too intense? Love animals but exhausted by humans? Laugh with your whole body? Easily annoyed? Love making puns?
Whatever it is that you bring to the world, some people will see it as a weed and others will see it as a flower. It has nothing to do with the specific characteristic, it has only to do with their thoughts. Since you have no control over other people's thoughts, why not decide your own?
You get to decide for yourself what you see as a weed and what you see as a flower.
This week, consider seeing all of it as a flower. Rather than assuming the rose is the flower and the dandelion is the weed, what if you just decided that all of it --- all of you, in all your glorious, messy humanity -- was the flower? That you are valued -- all of you -- exactly where you are growing.
Believing that might be one way to write yourself a permission slip from the universe, which is the topic of this week's podcast.
---
Episode #51:
Your permission slip from the universe
This episode is for you if you sometimes judge yourself, if you secretly believe you'd be better if you were different, if you find yourself wanting to be more like that person over there -- in other words, if you're human. A permission slip from the universe will help you to let go of these thoughts.
​
I recently received mine -- and now I want to make sure you get yours too!
In this episode, I share how my permission slip came in the form of some "super woo" I first rolled my eyes at -- but how it ended up showing me the utter perfection of how I am in the world. You too! You don't have to go down the rabbit hole of woo with me, either. I offer three questions to help you write your own permission slip to be beautifully, extravagantly, magnificently YOU.
In this episode:
🌟 Why we often value things that are hard over things that come easily to us
🌟 Why we distrust our innate way of working and being in the world
🌟 How a permission slip from the universe quiets self-doubt
🌟 Three questions to ask to create your own permission slip and sign it
Love, Rachel
​
P.S. If you know someone who might enjoy my podcast and/or my weekly love notes, can you please send this to them? Thank you! I appreciate your helping me to spread all the good seeds!
P.P.S. If you want to nurture more flowers in your life -- flowers such as self-compassion, a creative project, a greater sense of resilience -- coaching is a beautiful gift to give yourself. It lets you see yourself and your life differently, by creating new ways of thinking, feeling, and knowing. If you're curious about whether it's right for you, talk to me.
​
⭐ I love having you in my world ⭐